On Monday I introduced two ways in which leaders guide people in learning new information, skills, and habits. Today I want to take a closer look at a third approach, which is teams working and learning together, as a group.
I listed five reasons why mandatory learning has no positive team-building effect. Let's take those five characteristics and flip them around to their opposite. What would team-building and learning look like in that situation?
Team members create engagement through dialogue, questions, and productive argumentation.
Answers are not predetermined by an authority, but instead are uncertain or unknown.
Team members would engage in productive group discussions, activities, and simulations about questions that have no definitive answers, or around hypotheses that need testing.
Instead of "don't do this" outcomes, the primary goal of learning is to identify new and shared behaviors that the team will adopt to test and increase productivity – "let's try this" or "let's do this."
Manager one-on-ones are primarily coaching, with thought-provoking questions instead of advice.
Think about the last team meeting you participated in. How many of the characteristics listed above were part of your meeting? Chances are, your meeting was like many others: the manager had the floor for much of the meeting, most people spent most of their time listening or asking basic clarifying questions of the manager, and few team members spoke to other team members at all.
The traditional management model emerged in a different era: managers had expertise that they needed to share, implementation came from the top down, and individual performers had much less education and expertise. 100 years ago, when Henry Ford was building the modern assembly line factory, only about 20% of young people had a high school diploma, and chalkboards were a common teaching device in schools: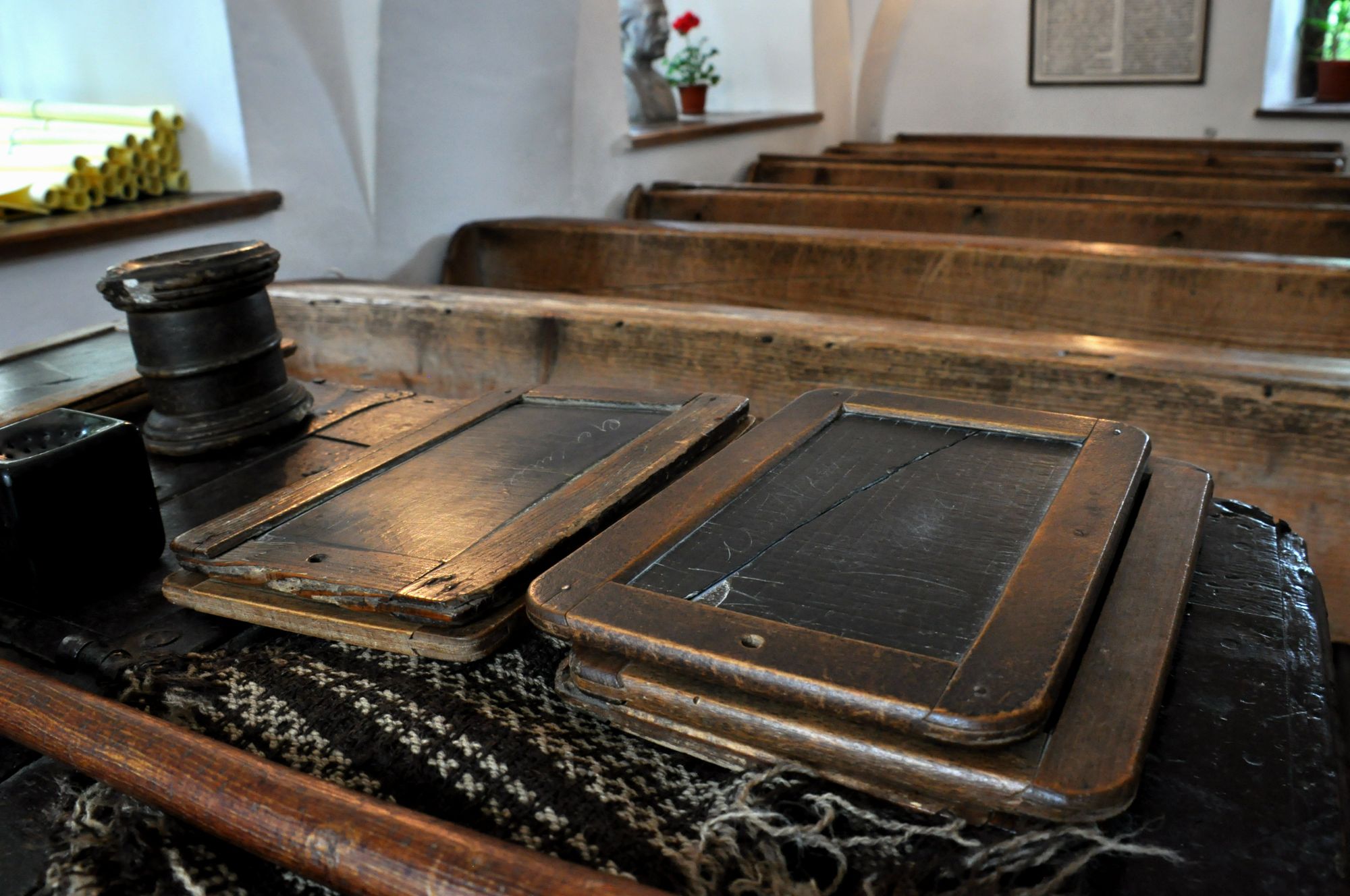 Today's workforce completely flips the model. Expertise is no longer the sole possession of the manager; in most teams, the collective expertise of the team members far surpasses the expertise of the manager. The environment has also changed completely. Ambiguity and uncertainty are the norm, and what worked well even a month ago may no longer be a best practice.
Learning is the bridge by which teams develop new skills and knowledge to deal with ever-changing environments. The leader can't use impart her wisdom because there isn't a known solution; it is up to the collective expertise of the team to determine an experiment or next action step.
A leader's job, then, is to create a learning environment that is open for experimentation and innovation by all members of the team. Constantly emerging new technologies, always-evolving customer requirements, and the complexity of work processes means that no one single person can know it all. Team productivity is dependent on continuous learning as a group.
What actions are needed for you as a leader to make this happen? Here are some suggestions to start:
Recast the problems your team is facing from "your problems" to "our problems." Maybe 100 years ago, you could have been the sole authority and problem-solver, but that is impossible now.
Build and practice better team-based interactions in team meetings. You can start by flipping the agenda from "telling" to "asking questions." What questions should you be asking that start to address those worrisome problems that are on everyone's mind?
During your next team meeting, instead of sharing your ideas and asking what people think of those ideas, ask an open-ended question and open a discussion. Reserve any ideas you have for later (if at all).
Set up a specific time and place to learn something together as a team. It could be a new tech tool or a book study on a useful topic. Get someone else to lead the learning, and instead be a co-learner yourself. Observe how interactions amongst the team members change during this experiment.
Practice new ways for your team members to interact with each other in meetings. For example, after someone presents a topic in a team meeting, instead of giving your feedback, ask the team to give feedback. Help your team to give and take feedback in a positive manner.
Refer to the list of five flipped characteristics of good group learning listed above. How else could you use this list as a model for your team-building learning and activities?
These are just a starting point for how you can develop your ability to be a team-building leader through better team learning.  I'll have more to come on this topic in future posts!